News Archive: 2021 • 2020 • 2019 • 2018 • 2017 • 2016 • 2015 • 2014 • 2013 • 2012 • 2011 • 2010 • 2009 • 2008 • 2007 • 2006 • 2005 • 2004 • 2003
"Page-Turner of the year"
Chicago Tribune
"The year's smartest thriller"
Time Magazine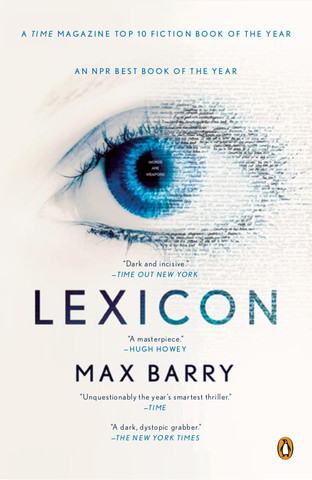 "The words brilliant and exemplary aren't adequate enough to convey the amazing craft of Lexicon."
Associated Press
"Spellbinding"
The Guardian
You know the problem with novels. They're so expensive! Until, that is, they come out in neat, affordable paperback: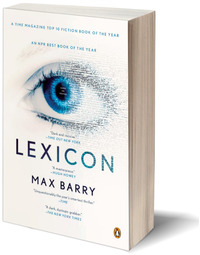 Time Magazine Top 10 Fiction Books the Year
Goodreads Best Books of the Year
Kirkus Best Fiction of the Year
Chicago Tribune Page-Turner of the Year
NPR Best Books of the Year
2014 Alex Award Winner
iBookstore Best of the Year
Amazon.co.uk Best Books of the Year
OUT APRIL 1 / APRIL 10






MaxBarry.com • Reviews • International
So now there's no reason to put off getting that awesome book everyone's talking about. By which I mean Lexicon. The book I wrote. That's the book.